Happy February! -- and March, which will be here in one week. For some reason I'm still getting avocados, even though the fruiting season was October-November. Has anyone told these trees that they're dormant? (Two of them, BTW, which I planted from pit in the mid-1980's.)

I created a lot of new jewelry for spring, gradually emerging on my various websites. As always, it's an eclectic mix of whatever inspires me.

February's birthstone: AMETHYST
Calms and stabilizes the mind. Aids in exploring higher spiritual energy and alternative consciousness. 6th chakra.

Here are some lovely amethyst earrings:
(click pic for details)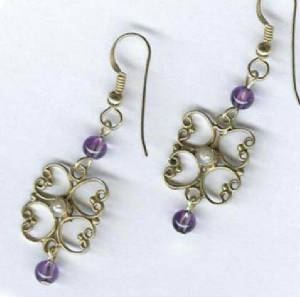 The birthstone for March is AQUAMARINE
Energizes and purifies the immune system. Enables the expression of uniqueness and life energies. Protects against liver disease. 5th chakra.

How about this gorgeous statement piece and matching earrings?
(click pic for details)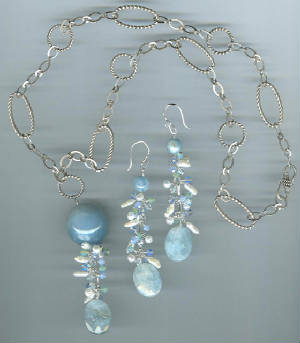 On the findings front, I just acquired out-of-production screw backs that were designed in the 1950's. Click the pics for details.
A blast from the past:
June 2009 metal prices
Gold $953.75
Silver $15.39
Today:
Gold $1383.50
Silver: $31.94
Some sort of contest coming up in March! Until then,
Best,
Meredith